For the record, I'm not the Kate Milford who's done books with Jonathan Lethem.
I still sort of feel like I have to explain this, considering my still-fairly-new married name, Kate Milford, not only already belongs to someone, but belongs to an established photographer in Brooklyn, which is where I live when I'm not staying at my little rental in Creve Coeur. That was a bit of a shock, but I am going to go out on a limb and assume that no one who knows the "other" Kate Milford will experience any confusion. Those of you who already know me as Kate Milford will not be confused, except for occasionally calling me Kate Chell instead because that was my name up until January of 2007.
Besides, I'm pretty sure I'm the only K. Milford from anywhere who's ever been to Nagspeake.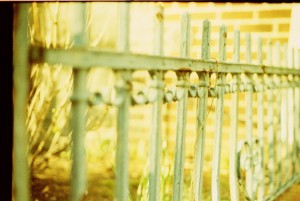 On this site you'll find the articles I've written about the city I've been calling home on and off since 2007. You'll find some photography, some interviews, and some stories I've found that as far as I know aren't published anywhere else. You'll also find links to other things I've been working on, and some general commentary, I suppose. It is, as you'll see, an odd sort of place, but I don't think I'll be leaving anytime soon.
Welcome to Nagspeake.